Debenhams Discount Code
Debenhams Discount Code, Voucher Codes & Price Tracking
Last Updated
Debenhams plc is a British multinational retailer, if you're looking for fashionable attire or for the latest in fashion and beauty trends then you've come to the right place. Debenhams holds everything you need for Women, Men and kids fashion, amazing gifts, home and furnishing products along with electricals, wedding essentials and the latest seasonal offerings.
About debenhams.com & Debenhams Discount Code
Follow Debenhams on Booly to see the latest items and prices everyone is raving about; we constantly update the page with the latest working Debenhams discount codes, coupons, sale notifications and voucher codes to help you save money on the products you love.
Don't forget to share Booly with your friends and family to help them save money too.
Debenhams is a British multinational retailer operating in the United Kingdom and Ireland, with franchise stores in various other countries including South Africa, Australia, China and Canada. The history of this colossal merchant spans over 200 years and the story begins in 1778 when William Clark opened a small drapers store on 44 Wigmore Street in London's West End, selling an expensive range of fabrics, bonnets, gloves and parasols.
William Debenham arrived on the scene in 1813 and invested in the company; the store subsequently became 'Clark & Debenham'. Together they opened a store outside London in Cheltenham, it was an exact replica of the Wigmore Street Store. In 1851 Clement Freebody became an investor and the store was renamed to 'Debenham & Freebody'. As the business expanded a wholesale business was established selling cloth and various other items to dressmakers and other retailers. Acquisitions in retail, wholesale and manufacturing businesses continued in the remainder of the the 19th century and in 1905 Debenhams became incorporated as Debenhams Ltd. The company merged with Marshall & Snellgrove in 1919 and in 1920 they purchased Knightsbridge retailer Harvey Nichols.
Debenhams became a public company in 1928 when the involvement of the Debenhams family finally came to an end. By the 1950's Debenhams had become the largest chain of department stores in the UK owning 84 companies and 110 stores.
Between 1985 and 1998, Debenhams became part of the Burton Group; during which time the business introduced exclusive merchandise, designers, and a significant increase in stores. After the merger with the Burton Group ended Debenhams was listed on the London Stock Exchange where it remained until 2003 when it was purchased by Baroness Retail Ltd; it was later returned to the Stock exchange in May 2006.
It is safe to say that Debenhams has grown in terms of size and strength and reputation since it's humble begins to become one of the top international merchants with over 240 stores in 28 countries. The company has an online store debenhams.com where customers can use a Debenhams discount code to receive significant discounts on the diverse and quality range of products including clothing, home accessories, furniture and electrical goods. Debenham discount codes are the best way to guarantee you are getting the best possible price for the products you love. Debenham.com has a free delivery service called click and collect and holds sale's on a regular basis, so why not check out the Debenhams coupon codes, vouchers and discounts on this page to see where you could save money.
Current designers include Ted Baker, Jeff Banks, Jasper Conran, Erickson Beamon, Frost French, Henry Holland, Roksanda Ilincic, Betty Jackson, Jonathan Kelsey, Carol Lake, Ben de Lisi, Julien Macdonald, Melissa Odabash, Jane Packer, Jenny Packham, Pearce Fionda, Preen, Janet Reger, John Rocha, Jonathan Saunders, Lisa Stickley, Yukari Sweeney, Ashley Thomas, Eric Van Peterson and Matthew Williamson.
The main departments available on debenhams.com include the following:
Women
Beauty
Home
Furniture
Men
Kids
Toys
Gifts
Electricals
Weddings
New Season
Offers
Other services offered by Debenhams includes store cards, travel money, life, home, car, pet and wedding insurance; also many stores offer a free personal shopper which is bookable online. Debenhams co-operates with many famous designers and brands, giving its customers around the world a unique mix of exclusive and top brand products.
Latest Videos From debenhams.com
Wonderland is Waiting Presented by Debenhams.com
Wonderland is Waiting Presented by Debenhams.com
Designed for Living: Debenhams Home
Designed for Living: Debenhams Home
Designed for Living: Debenhams Home
Designed for Living: Debenhams Home
Debenhams X MAC
BIGGER, BETTER, BOLDER: Welcome to your new Debenhams
BIGGER, BETTER, BOLDER: Welcome to your new Debenhams
Debenhams Christmas Ad 2022 - Christmas Starts Now!
Debenhams Christmas Ad 2022 - Christmas Starts Now!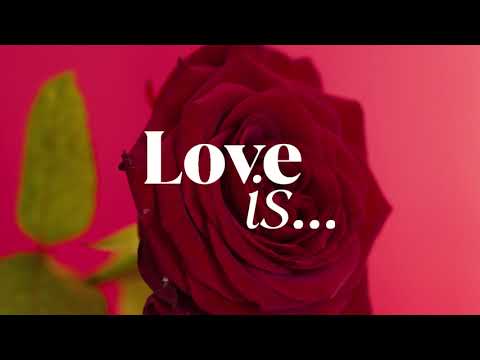 Love is... Debenhams
Love is... Debenhams
Debenhams Brands
Debenhams carries a huge and diverse mix of own brands and international brands, presenting customers with a wide variety of fashionable clothing, electrical items and home furnishings all at affordable prices. A few of their included brands are as follows:
Clarks
Levi's
Speedo
Nike
Adidas
French Connection
Converse
Calvin Klein
DKNY
Crocs
Dolcies
Diesel
Hummel
Lacoste
Pineapple
Paul Frank
Anne Klein
Dune
Red Herring
Reebok
Tommy Hilfiger
John Rocha
Wonderbra
Ultimo
Chanel
These and many more brands are available, all at affordable prices especially when a discount code from Booly is used. They can be found on this very page along with the latest and greatest items that have been shared on Booly.
Debenhams Returns Policy
Debenhams has a fair returns policy and will allow for an exchange or refund on almost any purchase within 28 days of delivery. It is worth noting that when using Click & Collect delivery the 28 days actually starts when you receive the 'Order ready for Collection' email. Any refunds will be automatically returned to the original payment card or gift card. If you wish to exchange an item you are required to bring it into a Debenhams store.
It is important that any returned items must be in a re-saleable condition and any tags intact. Extra care needs to be taken when trying on clothes, which means not wearing make up, fragrance or deodorant that could leave a scent or mark; this is because Debenhams reserves the right to refuse an exchange or refund if the products are not in a re-saleable condition.
If you wish to return an online purchase you can simply take it to your local Debenhams Store, Parcelshop or return it via post using the Royal Mail. Items returned via Royal Mail can take up to 10 working days to reach Debenhams and when your refund has been processed it can take another 3 to 5 working days before the money is credited back to your account. The quickest way to return any fashion or home products is simply to call the free courier service or book online; the telephone number for the courier can be found on the outside of the original packaging. Any purchases made from a Debenhams Store can only be returned in store.
When returning online purchases to store you will need the goods, original payment card and a despatch note; an adviser at any service centre within Debenhams will process your exchange or refund or help you order a new item. If you do not have the original payment card for any reason the adviser will be able to offer you an exchange or a refund onto a Debenhams gift card. Debenhams will be unable to process a refund onto a card if the cardholder is not present, even if the spouse is presenting it.
If you are hoping to return furniture you must inform Debenhams within 7 days of delivery and as with other products the furniture must be in the same condition as when it was delivered; there will be a charge depending on the size of the returned items.
To return items via the Freepost Label follow these simple steps:
Print out the corresponding Freepost Royal Mail Label, available here.
Place the goods in the original packaging along with your completed returns form.
Affix the Freepost Returns Label and take the package to your local Post Office.
The Post Office will supply you with proof of posting, which it is advisable you retain until you have received your refund.
For reasons of health and hygiene Debenhams are unable to exchange or refund the following products unless they are faulty:
Cosmetics/fragrance once the original packaging has been opened.
Pierced earrings and other pierced body jewellery.
Quilts, duvets, pillows and mattresses, no exchange or refund once the original packaging has been opened or damaged.
Gift food and products containing alcohol, no exchange or refund.
Underwear/lingerie, control wear, hosiery and swimwear, no exchange or refund unless the hygiene strips and tags are still in place and packaging remains unopened and undamaged.
Hats and hair accessories unless tags are still in place and packaging remains unopened and undamaged.
It is entirely possible to return a reduced item, even if there was a 50% reduction as long as you are a Debenhams card holder and the items were purchased using your Debenhams cad; this can be done via dropping off your purchase in a Debenhams store or returning via courier.
You can return most products by post excluding the following which must be return via courier:
Flooring
Litecraft lighting
Luggage
Walls and floor tiles
Wallpaper, wall art & paint
JML
Arthur Price
Swesky & Clarity jewellery
Cameras & camcorders
Cross trainers, Treadmills, Exercise bikes and Home gyms
Ready Made Curtains
Rugs
For more details about the above items please refer to this link Return via Courier.
For Clarity & Swesky branded jewellery please call 01656 785 302 or email sales@swesky.co.uk for their insured Royal Mail returns service.
If you have any queries about any of the above please call customer services on 0844 800 8877** or 0344 800 8877". Calls to 0844 numbers cost 7p per minute plus your telephone company's access charge while calls to 03 numbers will only be charged at local rates.
Debenhams Delivery Information
The majority of these services are available for most UK postcodes dependant on courier restrictions, whilst Debenhams tries it's best to meet stated delivery times, delays can occur, either due to stock levels, demand or courier availability.
Next Day delivery costs £3.99 and you must order before 7pm if you wish your parcel to arrive the very next day; if you're ordering on a Saturday or Sunday you need to place the order before 6pm. Delivery times for this service are between 8am and 6pm Monday through to Sunday.
Next Evening delivery costs £6.99 and you must order before 10pm if you wish the delivery to arrive by the very next evening. Delivery times are between 6pm and 10pm Monday through to Sunday.
Choose a Day delivery is priced at £3.99 and if you order before 7pm you can choose the day you wish your parcel to delivered; if you're ordering on a Saturday or Sunday you need to place the order before 6pm for next day delivery. Delivery times for this service are between 8am and 6pm Monday through to Sunday.
Choose an Evening costs £6.99 and you must order before 10pm before you can choose which evening you wish your parcel to be delivered; delivery times are 6pm to 10pm, Monday through to Sunday.
Standard Delivery is free of charge only if the order is over £30, anything under £30 and delivery will be charged at £3.49. For any Debenhams Gold Cardholders Standard Delivery is Free and any delivery charges will be deducted at checkout. Delivery times are between 8am and 6pm, Monday through to Sunday; the delivery will occur within 5 working days of the order being placed. There are certain exclusions with regards standard delivery such as furniture items not being part of this service
Click and Collect is a Free service and you must order before 7pm in order to be able to collect in-store from 12pm the next day. This service is available for most of the online products, unless the Click & Collect icon is greyed out on the product page. Location plays a factor in collection times, if collecting from Aberdeen and Inverness stores the collection will not be available till 1pm the next day; Parcels collected from Northern Ireland Stores will take 3 days to arrive.
Click & Collect is an easy, hassle free service, to use the service:
Choose Click & Collect during the checkout process and you will be asked to choose the store that you would like to collect from.
You will then receive a ready for collection email when your parcel has arrived.
Head to the store to collect your order, you need to bring with you a copy of your confirmation email with either a bank card with your name on it or alternatively a form of photo ID.
If the purchase was made with an American Express Card, you will then need to present this card upon collection. If someone is collecting the parcel for you then they need to bring a copy of the confirmation email and their own photo ID. It is worth noting that you must collect your parcel within 14 days of receiving your confirmation email or the parcel will be returned to the warehouse. It may take up to 10 working days for the parcel to be returned to the warehouse and 3 to 5 working days on top of that before any credit can be returned to your account.
International Delivery charges are between £7 and £15 or free if you have spent over £50; it may take between 5 and 14 working days for delivery. Debenhams delivers to around 66 countries worldwide but not all products are available for international delivery, if the product is not available for this service the 'International Delivery' icon will be greyed out.
If you're wishing to track your parcel you can use this link, unfortunately this does not work for Furniture, Concessions, Health and Beauty, or Click & Collect orders.
Debenhams Payment Methods
Debenhams accepts the following payment methods:
Visa
Mastercard
Maestro
Paypal
Delta/Connect
American Express
Debenhams Gold Card, Debenhams Account Card, Debenhams Shareholder Dard, Debenhams Giftcard
To purchase products from Debenhams you only have to follow these simple steps:
Choose your product, size color and quantity and click 'Add to Basket'.
If you are completely happy with your chosen product proceed to secure checkout.
Fill in your personal details.
Select your chosen payment and delivery method.
Redeeming our working Debenhams Discount Codes and Vouchers
Looking to save money on your Debenhams purchases or receive free delivery then coupons, discount codes and vouchers might just be what you need. We will automatically bring you a relevant voucher code for the products that interest you; simply add a product to your Booly wishlist.
Examples of Discount codes include:
Up to 25% Off Women's Workwear
Free Gift with 2 Orders of Estee Lauder
Up to 50% Off New Season Offers
£10 Off Womenswear, Shoes & Bags, Orders Over £50
Up to 81% Off Selected Luggage
In order to redeem any voucher code or coupon, you only need to follow these few easy steps:
Choose your product, size color and quantity and click 'Add to Basket'
Click on 'My Bag' to view the contents of your shopping bag, on this screen you can also enter the Debenhams Discount code, voucher or coupon in the box underneath the words 'Do you have a promotional code?' after entering click 'Apply' to see how much you save.
If you are completely happy with your chosen product and the subsequent price proceed to secure checkout.
Fill in your personal details.
Select your chosen payment and delivery method.
Debenhams sells an extensive range of fantastic brands including exclusive and stylish products designed by specialist Debenhams designers as well as internally renowned fashion designers at mainstream prices; so why not save even more and pick up a coupon code today.
Debenhams Opening Times
Opening times may differ from store to store and season to season, for example during the Christmas period Debenhams introduces late night opening hours to help you find the christmas presents you need, whilst being able to keep up with your day to day essentials.
The best option is to use the Debenhams Store Locator to find the opening times that are applicable.
An example of a Debenhams Store Opening hours are below, please note these times may differ between store locations and season to season.
Monday 09:30 to 18:00
Tuesday 09:30 to 18:00
Wednesday 09:30 to 18:00
Thursday 09:30 to 20:00
Friday 09:30 to 18:00
Saturday 09:00 to 18:00
Sunday 11:00 to 17:00
Learn More
If you wish to learn more about Debenhams, it's designers, clothing, products and style check out their social media pages which they maintain and update regularly with the latest information, news and details.
If you are looking to learn more about Debenhams a great place to start would be the Debenhams Youtube Channel located here Debenhams Youtube. Here you will find regular updates about the company, its sales, products, fashion designers and trends plus much more.
Enjoy shopping on the go with the Debenhams mobile phone app, infact there are two apps available from Debenhams one for the shop and one for its Beauty Club Reward members. The app is the perfect companion for everything Debenhams, allowing you to share products on facebook and complete new purchases with coupons and discount codes all while on the go. The Beauty Club app allows you to shop for Beauty products such as perfume, makeup and skincare products whilst also earning exclusive points at the same time. It is no surprise that with the attention to detail and high quality standards maintained by Debenhams that these apps are both intuitive and easy to navigate within themselves. The mobile version of debenhams site can be found here: mobile
Regardless of how or where you shop it is worth remembering that a debenhams discount code from Booly is free to pick up, easy to use and can save you money,
The Debenhams popular, trustworthy and reliable reputation is a key part of the brand therefore it is important for them that customers are happy with the service they received not just on their first purchase but with every purchase. If you have any issues whilst shopping across any platform you can find contact information from the following link: Contact
Debenhams has a buying guide service with customers in mind; the aim of which is to provide all the information you need, clearly and concisely to ensure you make the right decision when shopping for the products you're after. More information about the buying guides can be found from the following link: Buying Guides
The avid Beauty shopper may also be interested in picking up a Beauty Club Reward Card from Debenhams; this a loyalty card that lets you collect points in order to earn rewards when you shop for Beauty, Fragrance or Beauty Electricals in store or online. You will also be rewarded with free delivery, gifts, samples, makeovers and skincare consultations, emails and updates and beauty news, hot products and exclusives, bonus points all when you use your Beauty Reward Card to shop at Debenhams. One of these cards can be picked up either by dropping into a Debenhams store and speaking to the Beauty and Fragrance staff or alternatively creating a virtual card when registering on the Beauty and Fragrance app. You will need to then Register this card in order to become a full member and turn your points into rewards and money; you can collect points without registering but you will not be able to redeem them until you register. It is possible to register your card by speaking to a member of staff at the Beauty or Fragrance counter or online via the app; it is worth a mention that a valid email address is required in order to register you card. To find out more please use the following link: Beauty Club Reward Card
Debenhams offer a free Personal Shopper Service in 115 stores, book an appointment here. The Debenhams Personal Shopper Service is free of charge.
Debenhams runs many finance options and insurance schemes, Debenhams Cards, Travel Money, Travel Insurance, Home insurance, Wedding Insurance, Pet Insurance, Car Insurance or Money Transfer. You can find out more about the huge range of Finance and Insurance options by following this link: Finance at Debenhams
Debenhams Payment Security
With Debenhams reputation and history you can be assured that they take every possible precaution to safeguard customers and any customer data or transaction information. They use 'Secure Socket Layer' technology to encrypt card details to protect payments; Verified by Visa and Mastercard and Secure Code known as 3d Secure. This technology is the latest in fraud prevention ensureing no sensitive data is captured or stored on the debenhams.com system.
Debenhams.com uses cookies to personalise your visit to the website and meet individuals preferences; cookies are small files which are stored on your internet browsing device be that computer, laptop, tablet or phone. Disabling or deleting these cookies may hamper your shopping experience.
The main purpose for cookies on their site are:
Product Recommendations
Tracking sales
Identifying affiliate shoppers
Product ratings & reviews
Debenhams has two types of cookies, first party cookies which are the cookies used by debenhams themselves to offer you a complete experience as outlined above and third party cookies which are set by approved business partners such as social media and adobe flashplayer, that is used to display the video content on the site. At no point do the cookies used by Debenhams or by any of the chosen third parties store your personal payment information. You may wish to turn off cookies through your website browser settings but this will affect the quality and experience you gain from the Debenhams website.
debenhams.com products added by the community